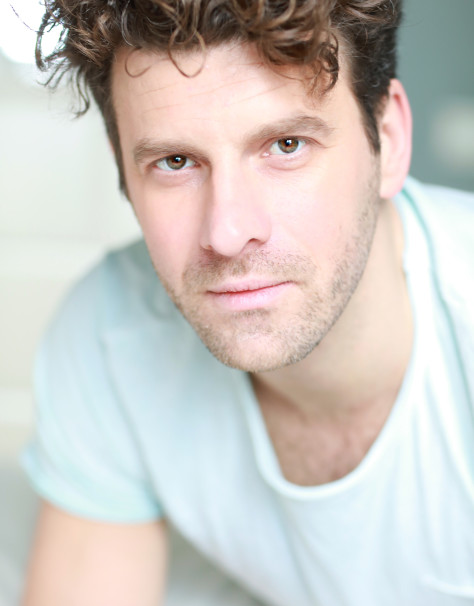 Guillaume Caubel
French actor - Anglais courant
Born 2 July 1981
Size: 1m81
Weight: 80kg
Training
Honors Performing Arts Censier Sorbonne-Nouvelle.
Direction Azize Kabouche (Actor training, Stage Fencing, Martial Arts) – Alison Hornus stakeholders, Abbess Zahmani.
Conservatory of Dramatic Art Orleans
Professional class – Jean-Claude Cotillard Direction
Improvisation Academy in London (LAMDA) – Marked "Honors" – Chichester College Angleterre.
Literary Theatre Tray Option.
Longs et Courts Métrages
2 minutes I get
Court-métrage
Making Roman Bau.
Role of Mr Fortier painter.
Directed by Gabriel Aglion France 3 Ego Prod
A nos Amours
Court-métrage
Réalisé par Sophie Chamoux
Quand j'étais petit
Court-métrage
Réalisé par Sophie Chamoux
Time is Eternity
Court-métrage
Réalisé par Michaël Obaldia.
À la recherche du temps perdu
Téléfilm
Réalisé par Nina Campanez France 2
Pas sans toi
Court-métrage
Réalisé par Géraldine Elgrishi – Canal
Theater
A text written and directed by Hubert Bolduc finalist Theatre contest 13
Triptyque Ferdowsi
Roles: Narrator, Hajdahôm et Jendeh Magnifier
Directed by Farid Paya. Theater 13 puis reprise Epée de Bois Cartoucherie en sept oct 2012.et mai 2014
Romeo and Juliet
Role: Romeo
Directed Vincianne Regattieri. Our festival, Globe Shakespeare Festival in Neuss Germany, Festival d'Anjou, recovery Twentieth Theatre June / July 2013.
Duryodhana
Actor and Singer
Directed by Vincianne Regattieri in A Mahabharata. Show with Autistic. Future Festival composed Cabaret Sauvage. Stéphane Leach and Shyamal Maitra Music.
1er Interpretation Award "Telling Children's Story"
Gertrude or Cry
Role: Hamlet
Piece of Howard Barker staging Günther Leschnik White Crow Theatre Company. Clermont-Ferrand, Ivry festival "We will not go to Avignon, , Festival Off Avignon 2010.
King Gordogane
Roles: Month, Peasant and a Parrot
Gradovan Ivsic of staging Magalie Serra. Villeneuve la Garenne.
Wedding of Blood
Role: The Fiancé
F.G of Lorca staged Farid Paya. Théâtre du Lierre – (recovery 2009)
Salina
Roles: Kano and The Emissary
de Laurent Gaudé mise en scène par Farid Paya Théâtre du Lierre (Paris 13th)
Directed by Robert Hossein – Stade de France.
Haute Surveillance
Role: Green Eyes
Jean Genet staging Denis Moreau – Cyber ​​Act Theatre Paris 19.
L'Histoire du Soldat
Role: Private
Stravinsky staged Pierre Marzin – Festival of Avranches, Gonesse Programming.
Mise en Scène
The Imaginarium or the Dream Catcher
Director , Singer, Circassian
Future Festival Compound 2018 Académie Fratellini
The ball of chimeras
Director, Scénographie et Interprète
Show conceived and staged for the opening ceremony of the Festival of the future compound 2016 with 200 Professional and autistic artists in the salons of Paris City Hall.
Ogres de Yann Verburgh
Assistant mise en scène d'Eugeun Jobeleanu
L'Oiseau Bleu
de Maurice Maeterlinck
Spectacle mixte et pluridisciplinaire. Salle Jacques Brel, Théâtre Montansier Festival Européen Orphée.
A Mahabharata
Collaborateur artistique et Assistant mise en scène de Vincianne Regattieri
Show with Autistic. Future Festival composed Cabaret Sauvage. Stéphane Leach and Shyamal Maitra Music
Parasites
Assistant metteur en scène de Philippe Calvario
Pièce de Mayenburg Théâtre des Amandiers de Nanterre Scène Nationale Le Quartz à Brest CNCDC Châteauvallon Scène Nationale de Cergy Pontoise.
Spectacle musical Rimbaud/Verlaine
Director, Scénographie et Interprète
Salle de L'Institut Orléans. Lauréat Défi Jeune Loiret.
Stages
Le Songe d'une nuit d'été et La Nuit des Rois
Guy Freixe
Réussite en Casting
Le GroupStudio direction Sébastien Bonnabel
Approfondissement de la technique Meinser, rencontre avec des directeurs de casting
Construction of character
Interpretation of contemporary writing from the stage to the screen
AFDAS internship Philippe Calvario / Thierry de Peretti (Lagarce, Koltès, Mayenburg).
Interpretation of contemporary writing
Stage d'St. Kabouh to – Théâtre National de Chaillot
The intimacy of the filmed character
AFDAS internship Christophe AverlanMédiane – Arts and Communication.
Trainee support staging Olivier Py
on The Satin Slipper – CDN Orléans
and various workshops with Olivier Py, J-F Peyret, Arnaud Meunier, Clementine Yelnik, Antoine Julians.
Various
• Coach certified State of the high school of Coaching